Marching for Immigration Reform in Los Angeles
by Michael Jack Lawlor
|
9 October 2011
|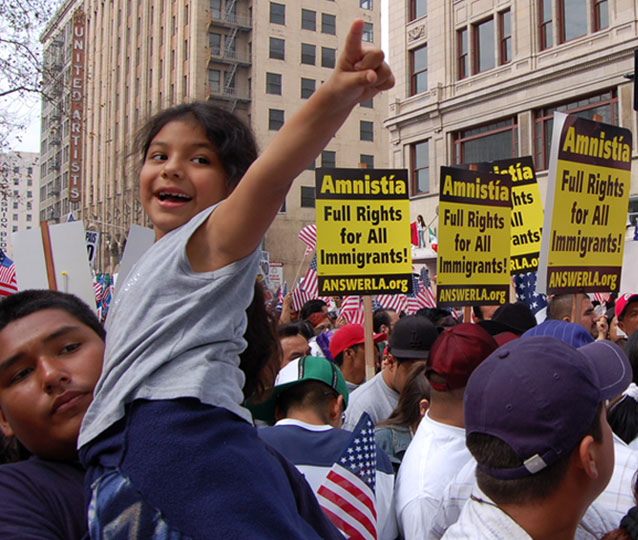 On Saturday March 26, 2006 the largest protest in the United States since the Vietnam war unfolded on Broadway in downtown Los Angeles.
Following the refusal of the Senate to pass legislation to criminalize undocumented workers and those who associate with them, people gathered in public to express the growing need for immigration reform, including a path to citizenship for undocumented workers.
People in LA were mobilized to hit the streets by Eddie "Piolín" Sotelotalk, the host of a popular Spanish-language morning radio talk show. Following Sotelotalk's lead, other Spanish-language radio and TV personalities encouraged people to participate in La Grand March, resulting in a massive turnout.
The subway trains that rolled into the downtown area on the Saturday morning of the protest were packed with men, women and children carrying banners and signs. A few cafes along Broadway offered free cups of coffee. Volunteers picked up trash as soon as it hit the steet.
These photographs were taken on Broadway during La Grand March.