Throwing Down the Baton
by Michael Jack Lawlor
|
12 December 2009
|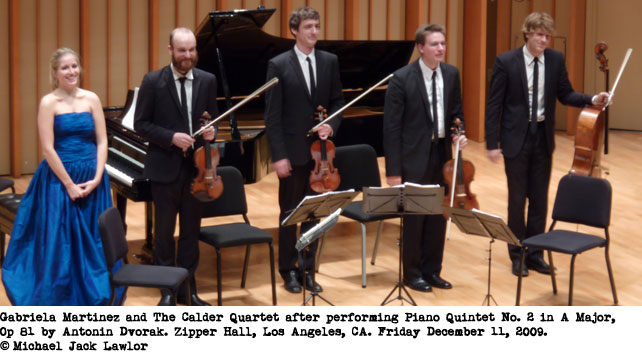 "A performance is not a contest but a love affair." Glenn Gould
The Calder Quartet, whose members are graduates of the renowned Julliard School in Manhattan, performed Mozart's G-minor Quintet at Zipper Hall in Los Angeles on March 22, 2009.
People adore this particular composition. Mozart evokes suffering and irony in a minor key and then, in a major key, resolves the tragic themes.
Imagine you are in the Los Angeles audience listening closely to the subtleties of the music.
Suddenly the concentrated warmth of the listening experience is broken.
Someone in the balcony has started to cough. He is producing a rattling, phlegmatic sound that mars the beauty of the music.
Several people turn their heads. One of the musicians seems to bristle. The offender surveys the audience from his perch on the balcony and coughs again. He seems to be competing with the musicians for the attention of the audience.
Mozart's G-minor Quintet has become the soundtrack for the drama of his head cold.
Live musical performances, especially classical and art music concerts, are often delayed, marred, ruined, and spoiled by audience members who cough, hiss, wheeze, and even yell during events.
"I am of the very strong conviction that live performance is sure to ruin the musical experience for everyone," said Jet Dee, author of "Nailing Shut the Coughin': GPAADAK the First Step to Improving the Musical Experience."
(The acronym GPAADAK stands for "Gould Plan for the Abolition of Applause and Demonstrations of All Kinds.")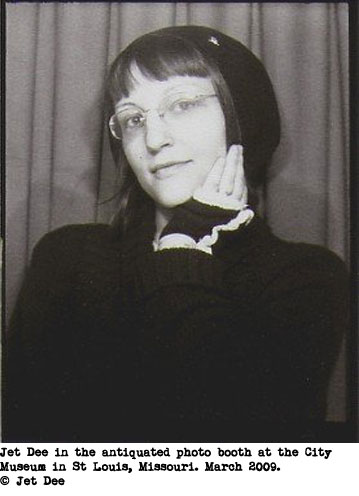 Dee, a musician deeply influenced by the ideas of the late Canadian pianist Glenn Gould, maintains that live performances of classical music are in fact anti-musical dilutions of the aesthetic experience.
The signs are everywhere. The aesthetic damage caused by noisy audience members is alluded to in the programs distributed at the Concert Hall in Los Angeles.
"As a courtesy to the musicians and your fellow patrons, please turn off all pagers, mobile phones, watch alarms, or other electronic devices prior to the concert, and refrain from talking, coughing, or unwrapping candy during the performance."
Once in the hands of audience members, however, these programs often become a source of noise as people rifle through pages and roll publications up to tap out beats during concerts.
"I detest audiences. I think they are a force of evil."  Glenn Gould
In her article, Dee presents plenty of examples of conductors throwing down the baton when they cannot take audience noise and disruption any longer.
Sir Thomas Beecham admonished London audiences in 1934 for talking as he was conducting Fidelio, Beethoven's only opera. Beecham threatened to restart the overture from the beginning every time someone spoke. In Glasgow in 1936, he turned to the audience during the conclusion of La Boehme and demanded that they "shut up!"
During a performance of Tristan and Isolde in Dallas in 1975 Jon Vickers, a tenor playing the part of Tristan, interrupted his performance of the dying lover to tell the audience to shut up and stop coughing.
In 1993 Alfred Brendal stopped a performance of Beethoven's Moonlight Sonata at the Kennedy Centre in Washington and told the audience he would resume the concert when they had finished clearing their throats.
Kurt Masur walked off the stage without saying a word in the middle of a 1998 performance he was conducting with the New York Symphony due to the cacophony of coughing in the audience.
Michael Tilson Thomas left the stage in anger while conducting a symphony by Mahler in Miami that was marred by incessant hacking in the audience.
"I have seen bad behaviour first hand at various concerts," said Dee.
The program of the last symphonic concert she attended, performed by the St. Louis Symphony Orchestra in 2008, included Bartók's Piano Concerto No. 3 and Strauss's Don Juan.
"During the evening, there were three distinct distractions coming from my immediate seating area. A man wearing patent-leather shoes kept rubbing his feet together. A person clothed in polyester had an itch that apparently couldn't be sufficiently scratched, and some idiotic patron failed to turn off his cell phone which rang in the middle of the performance," she said.
"All three of these events inevitably occurred within the pianissimos of the second movement of the Bartók Concerto, which is my favourite part. I was most incensed. I don't really attend concerts much any more."
Behavioural problems at concerts are legion. Christine Gengaro, assistant professor of music at Los Angeles City College, recalls a time when the hidden side of a companion's character surfaced in the middle of a show.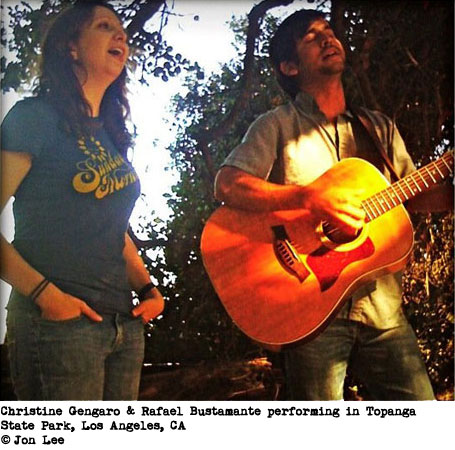 "I attended a Hollywood Bowl concert and the person I was with insisted on answering his phone during the concert. He's screaming – can you hear me? – into the phone. I was mortified. I tried to suggest that he stick his phone where the sun didn't shine, but he didn't understand the rules of attending classical concerts. He didn't care. Needless to say, I never went anywhere with him again."
Sometimes people just can't help making noise during a concert.
"I saw Hamlet on Broadway many years ago, right in the middle of the cold and flu season," said Gengaro. "There was so much nose-blowing, sneezing, and coughing that I was completely distracted from the drama. I wanted to Lysol the entire theater."
At the Calder Quartet performance in Los Angeles the noise reached a crescendo as the patron exploded in a fit of coughing that involved throwing his head back and forth and mixing the sound of rustling polyester with the sickly sound of phlegm.
After this discordant outbreak a security guard appeared on the balcony and led the man out of the auditorium. The concert continued without interruption and the audience listened with rapt attention to the music.
But more often than not concert halls are sealed shut when the music begins. Ushers and security personnel stand in the hallways outside, leaving musicians and audiences to their fate.
Throughout an April 2009 performance of Berlioz's Symphonie Fantastique at the Concert Hall in Los Angeles, a man in the audience hollered incomprehensibly at the conductor. Like a fan at a sports event, he seemed to be shouting instructions in attempt to change the direction of the performance.
"Taking action creates more of a disturbance," said Dee.
"I have seen, and heard, more than my fair share of musical moments ruined, not only due to loud and obnoxious spectators and hangers-on, but also by patrons who were trying to do the right thing by hissing and shushing everyone who dared make a noise," she said.
"Neither of these extremes is desirable. Both create polarities which, in my opinion, should have no part of the musical environment. Indeed, they create more of a Coliseum-like atmosphere that can really induce all kinds of unwelcome anxieties and emotions in those hearts that are sincere enough to be attempting to convey something from the stage," said Dee.
"I can honestly say that I do not recall ever feeling better about the quality of a performance because of the presence of an audience."  Glenn Gould
Gengaro points out the fact that concerts are not performed in a perfect world.
"Musicians understand that certain noises – coughs and sneezes – are inevitable at live events. We try our best as audience members to control our own coughing and sneezing. We're disappointed when a noise enters at the absolute wrong time – during that crucial rest – but we all understand that life is imperfect."
However, there are limits to what listeners will endure.
"When someone's really being a jerk, however, you have to make a choice. Which is going to be less disruptive: the idiot making noise or me telling the idiot to shut up," Gengaro said.
Audiences have been known to abuse performers with noise.
Roberto Alagna, a tenor, was booed off the stage during a performance of Aida at La Scala opera house in Milan in 2006.
The Los Angeles Time reported audience reaction in April 2009 after the Polish pianist Krystian Zimerman criticized American foreign policy from the Concert Hall stage:
"About 30 or 40 people in the audience walked out, some shouting obscenities. Others remained but booed or yelled for him to shut up and play the piano."
"There is a very curious and almost sadistic lust for blood that overcomes the concert listener."  Glenn Gould
The tension between audiences and performers is not restricted to the worlds of classical and art music.
"During various shows by bands and performance artists, there have been audience members who threw things, who yelled loudly to try and disrupt the proceedings, who beat on chairs – in fact, a friend of mine actually had a student's desk thrown at him on stage by a drunken fool during a concert. I have seen performers pulled, unwittingly, into crowds that seemed to have no respect for their well-being," said Dee.
Mario, a bartender at the Silver Lake Lounge on Sunset Blvd in Los Angeles has seen people talk right through entire acoustic performances. "People just don't care," he said. A sign in the doorway of the lounge reads, "Please don't chit chat during acoustic performances." People ignore it.
Jerry Scott, first place winner in the Finger Style Guitar competition in the 2009 Topanga Banjo Fiddle Contest knows how to handle unruly audiences.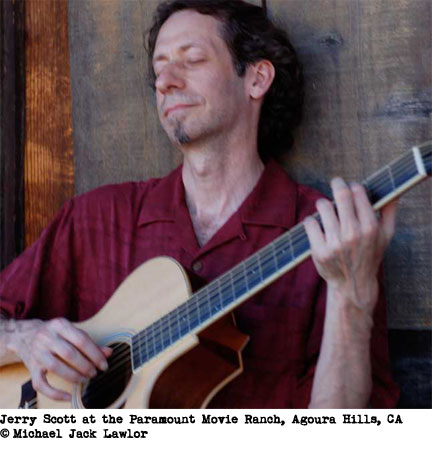 "I've cut a few gigs short because of audience noise levels. My dream is to perform for an attentive, focused, quiet audience who I can take along with me on my musical journeys," he said.
Christine Gengaro takes a practical approach to the reality of audience noise.
"I hear the noise, but unless it's ridiculously loud, it doesn't distract me. I always tell my students to try practicing now and then with other background noise. It helps hone concentration. And if you've ever played an open mic night, you know that you're going to be competing with waitresses taking orders, and drunk people being rowdy, and other noises. You have to be able to keep focus among those things."
Audience members, however, are resourceful when it comes to finding ways to interfere with performances.
"People come up to me mid-song and start talking, which of course is a huge disruption," said Scott.
"I earnestly believe that recording is the best means to experience music," said Dee.
"I know what I am getting into when I agree to go to a performance. I have no room to really complain. Recently I promised a friend that I will attend his live performance. This will be the second live performance I have attended this year. Hopefully it will be the last."

Read Nailing Shut the Coughin': GPAADAK as the First Step to Improving the Musical Experience by Jet Dee.
Explore Christine Gengaro's insightful essays at Tales from a Whales Belly.
Visit Jerry Scott's website and listen to his original recordings.
Watch the Calder Quartet perform Mozart's "Dissonance" Quartet K.465 and other beautiful music.
To learn more about Glenn Gould, visit Glenn Gould: Variations on an Artist, a website maintained by the Canadian Broadcasting Corporation.